by
NTEB News Desk
The Vatican is furiously backpedaling as they try to clarify some extremely controversial comments by Pope Francis
When speaking of
the Charlie Hebdo murders at the hands of Islamic terrorists
, Pope Francis said "
You cannot provoke; you cannot insult the faith of others
," the pontiff added.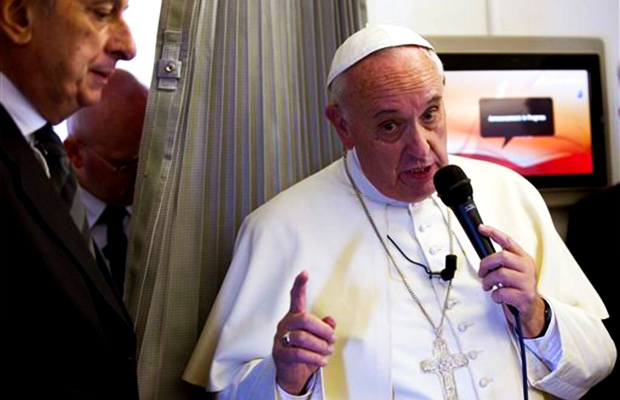 Some say his statement seemed to condone last week's terror attack at a French newspaper, CBS2's Tony Aiello reported Thursday. On a flight to the Philippines, the pope took questions, and raised eyebrows.
A French reporter asked about the attack at Charlie Hebdo, which was carried out by Muslims outraged over the paper's mocking of the prophet Muhammad.
Francis condemned those who kill in the name of religion, but then said, "If my good friend says a curse word against my mother, he can expect a punch. It's normal."
This statement has outraged people all over the world still mourning the 15 deaths in France at the hands of Islamic terrorists.URL: http://wp.me/p1kFP6-7O8